Maryland Department of Natural Resources, Forest Service – Brian Stupak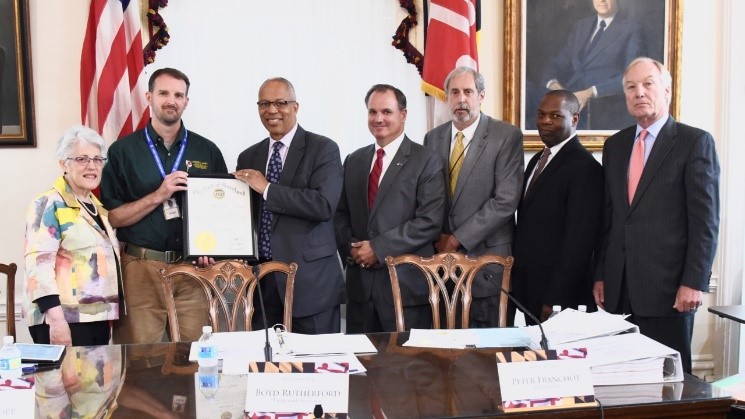 Brian Stupak supervises a three county project area and is the primary forester for Calvert and Prince George's County. He provides forest programs in these counties, including assisting landowners with forest management, coordinating tree planting activities, managing state forest lands, and more. In the town of University Park, MD in 2016 and 2017 after a timber harvest was completed in a neighboring area, University Park officials complained about damage to a nearby stream, which feeds into the Anacostia River. Mr. Stupak committed to investigating the cause of the issue.
Through his persistence and collaboration with Mayor Len Carey and Prince George's County, they were able to determine that the damage was most likely caused by runoff from a nearby school, not the harvest, and the issue was dealt within an accurate and timely manner. Maryland Department of Natural Resources Secretary Mark Belton said "In a 19-year career with the Department, Brian has gone above and beyond to solve problems for our customers in a friendly, timely, and truthful manner. He is a great example of a dedicated and professional state employee and testament to the great work of the Maryland Forest Service." On July 27, 2017 Brian Stupak was recognized with a Governor's Customer Service Hero award.
---