Maryland Department of Transportation, Motor Vehicle Administration – Natasha Jones and Jessica Mencos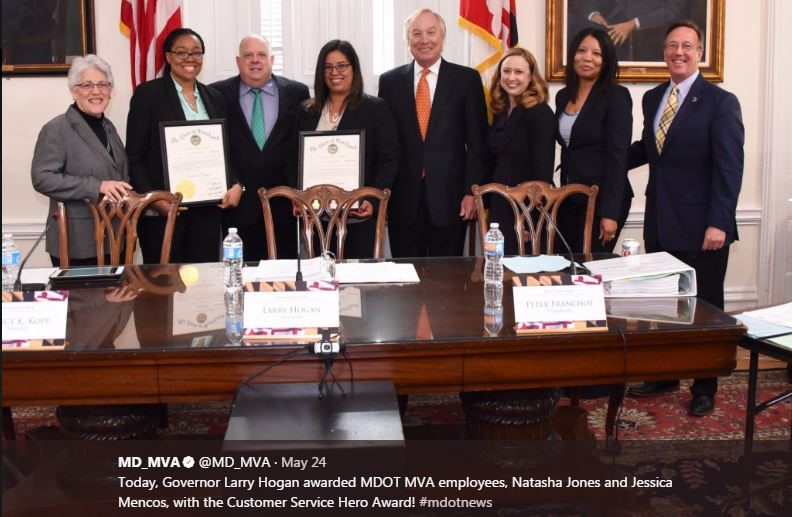 The Motor Vehicle Administration (MVA) received an inquiry from an elderly customer who was new to the State of Maryland and needed an identification card for medical benefits and other purposes. The customer lives in a nursing home and was physically unable to visit an MVA branch office.
MVA employees Natasha Jones and Jessica Mencos visited the nursing home to collect all the necessary information to process an identification card. It took a collaborative approach to develop a new process to complete this transaction. The employees brought a white background from a branch office for the photo and cell phone camera. Jessica held up the white background while Natasha took the photo. The employees captured the customer's signature on a blank sheet of paper. The customer provided copies of her identity, social security card and residency documents. Once back at headquarters, Natasha emailed the customer's signature and picture to our technology team. They resized the photo and signature, and formatted all the images. Once the technical solution was in place, the application was completed. The customer was mailed her new ID Card and was very pleased with the premier customer service provided to help her obtain this critical document. On May 24, 2017, Governor Hogan recognized Natasha and Jessica's efforts with a Customer Service Hero Award.
---